Need a quiet place to collaborate? Working on a group project? Want to learn a new computer skill? Come visit TechX. We are a lab dedicated to helping students gain practical experience with cutting-edge technology to prepare them for their careers. Come find out more about who we are and what we can help you accomplish.
Location
The TechX Lab is located on the first floor of University Hall in Room 111.
University Hall is located near Prescott Library and Keeny Hall.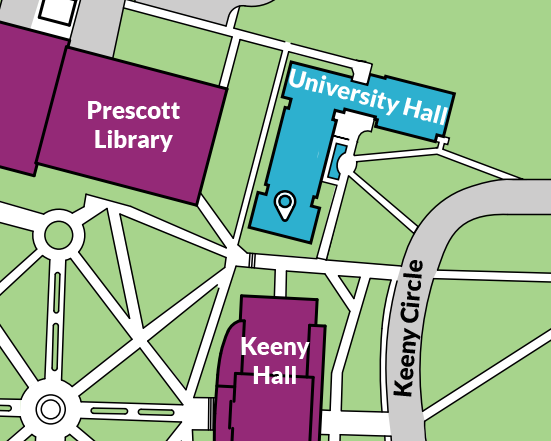 Lab Hours – Fall 2021
MW: 12-8pm
TR: 2-8pm
F: 12-4pm
More Info
Keep up with the latest lab news. Change in hours of operation due to university breaks will be listed here, as well as current information about upcoming events and workshops hosted by the lab.
Want to reserve a space for personal study or a group project? Contact us.